I read on here that GM deleted the glove box light on some models. So, while pillaging interior parts from a 98 Oldsmobile Bravada, I pulled the glove box light. One would think that GM would have left this seemingly pointless little detail alone.
Whilst wiring a glove box light into one of these trucks, You may think, "Hey, these wires are right here. Certainly, they do something. Certainly, there is power to these."
Well as far as I can tell, they do nothing. It appears that the switch they are plugged into only fills the hole. I could not get a test light to light up off of these. No dice. Which was disappointing since the wires are so close to each other.
So I went off of the light directly under the glove box. The orange wire is a constant hot. Power, check.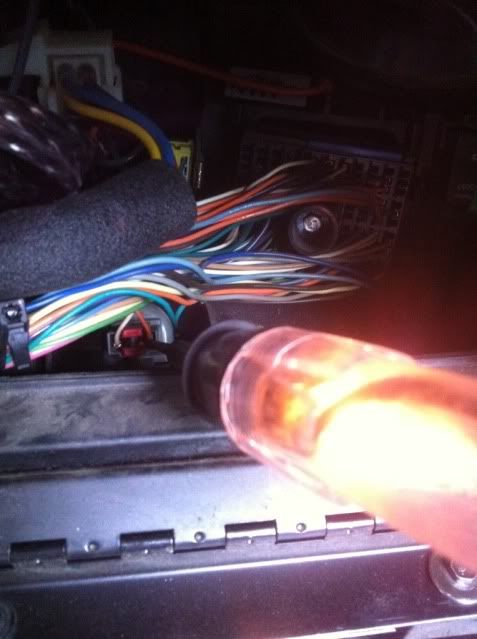 I made the mistake of splicing the ground to the white wire coming away from the light. This was wrong. With the glove box light hooked up this way, it would only work with the interior lights on. No deal, try again. Looking around in there, and touching the ground wire to different things, revealed a good candidate for a ground.
And now I have a glove box light.