OK,
Heres the deal. I want to add fog/Off Road lights to my Safari Bar. My truck already has OEM fog lights.
So, I want to install a switch in the blank spot near my radio:
blank spot near radio image
I want to install a custom switch or the blazer switch like this one: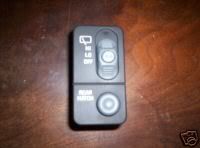 Does anyone know what the process is to wire new lights through this switch?
Thanks!