I did the big 3 today because I was bored and the battery gauge has been reading super low for some reason. I cleaned everything up with a wire wheel on a drill and torch soldered all my copper welder ends to my wires. I went battery to frame, battery to engine and alternator to battery. All done in 4ga wire except the engine to battery. I was out of 4ga so I doubled up 2 8ga wires.
My electrical is bone stock except for the big 3 now.
Now my courtesy light is flickering when the engine is running, I think I'm gonna do a ad144 swap anyways. I will just use this as a kick start to doing it.
Here's a shitty cell phone video of the flickering.
Ground to block.
Power wire, good for 1.21 jiggawatts.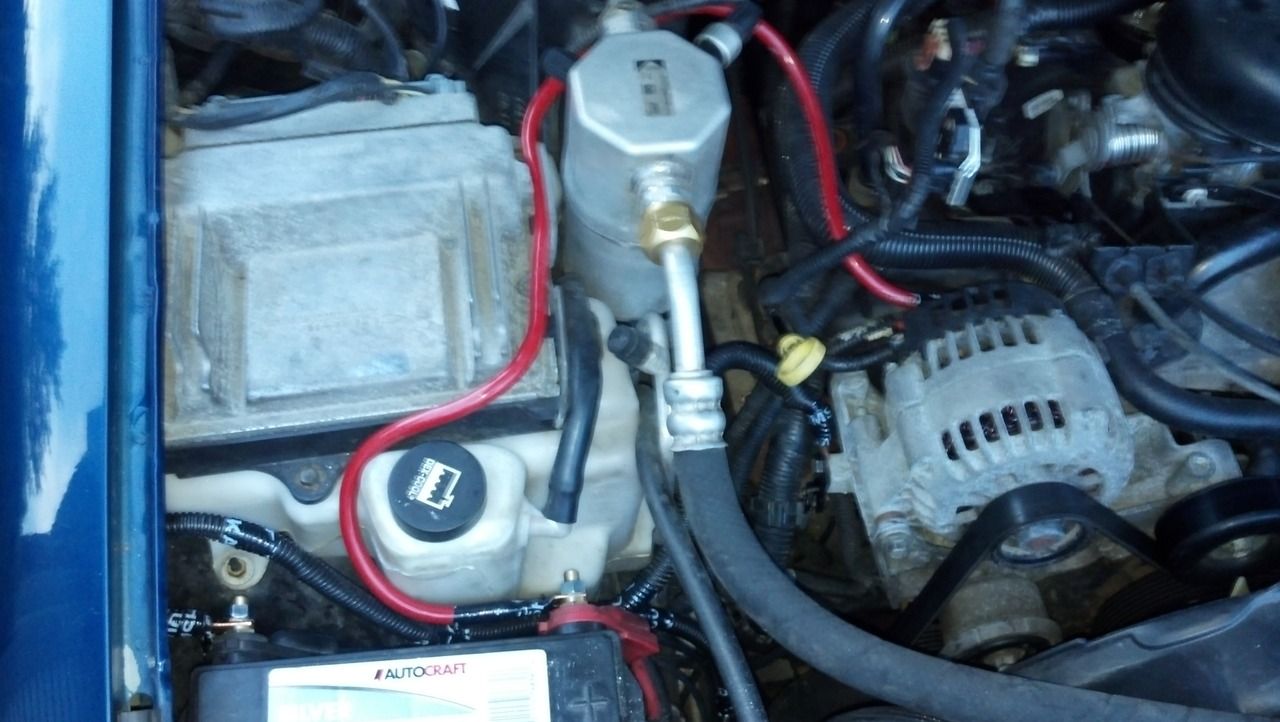 Frame rail tow hook ground.
My cables, excuse the coal miners black tape, lol.