I have had issues with my motor mounts since going to 33's. I have a manual trans. and it is probably partly due to no torque converter absorbing shock. Also, the 3.42 rear end doesn't help. Anyway here is my solution.
I used some leaf spring bushings some 1/8" plate and some 1 1/4" 1/8" wall tube I had laying around. I also used part of the original mount. I was going to go solid mount but this seemed like a better plan. time will tell.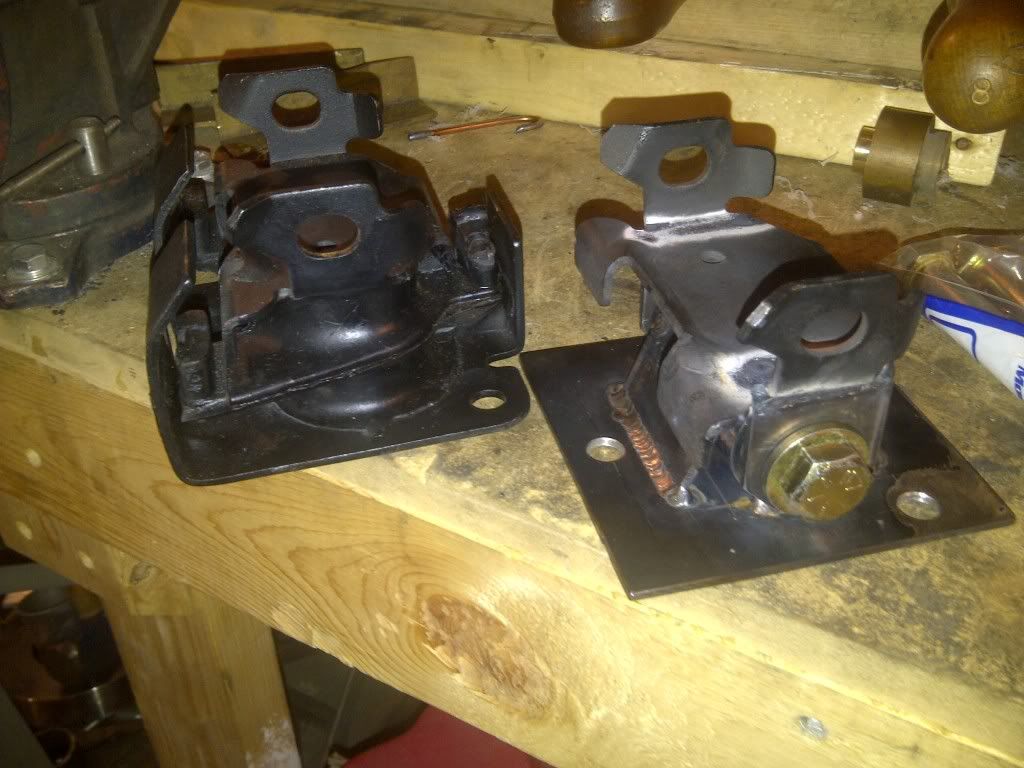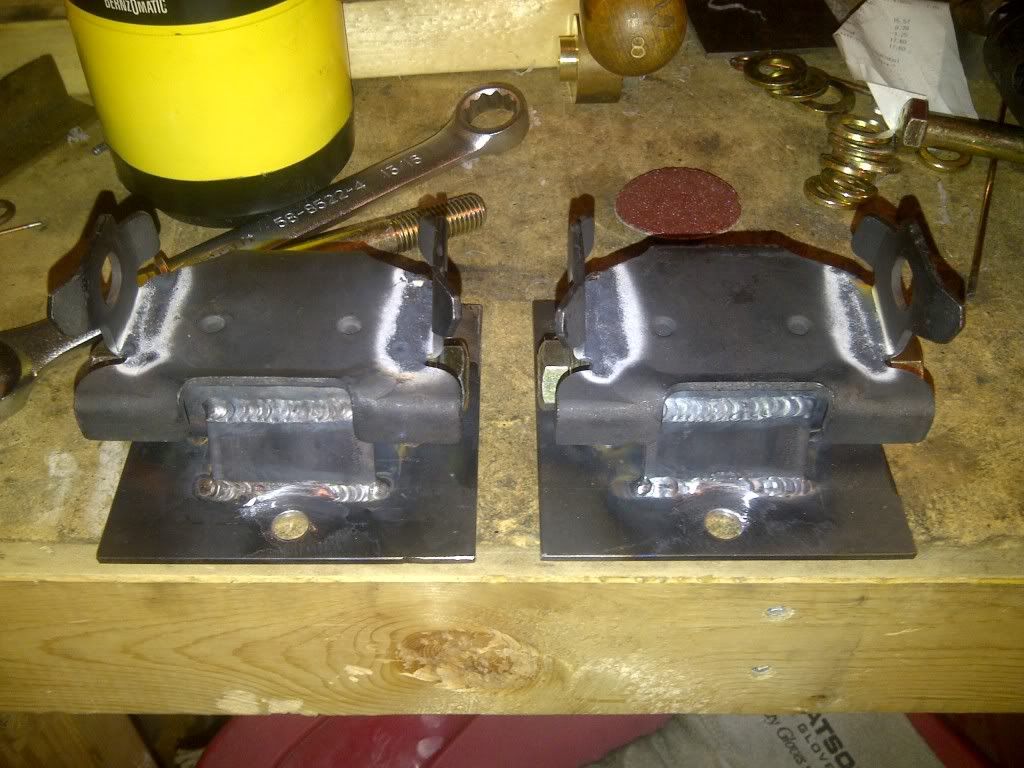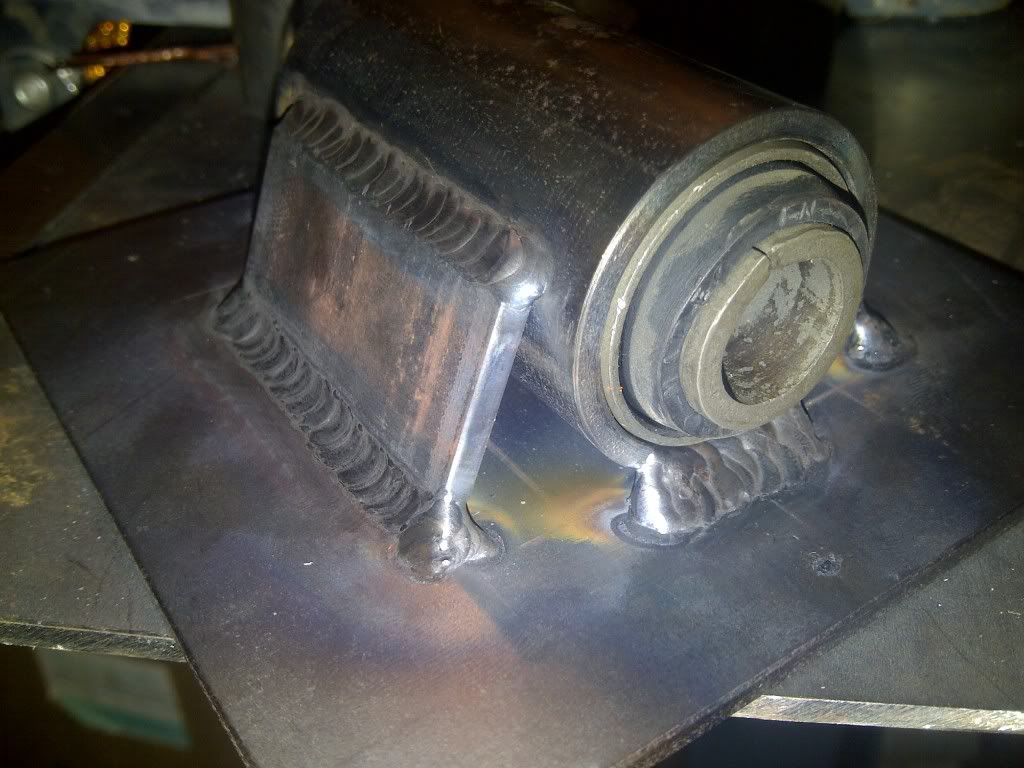 I was going to double stack the bushings but there wasn't enough room.