Hi, Everyone!
I am new to the S10 world and have a family so I figured the CC would be my best bet. I got it a month ago, it's a 2003 Metallic Green Zr5 with 65K on it
. Here is a picture on my FB page.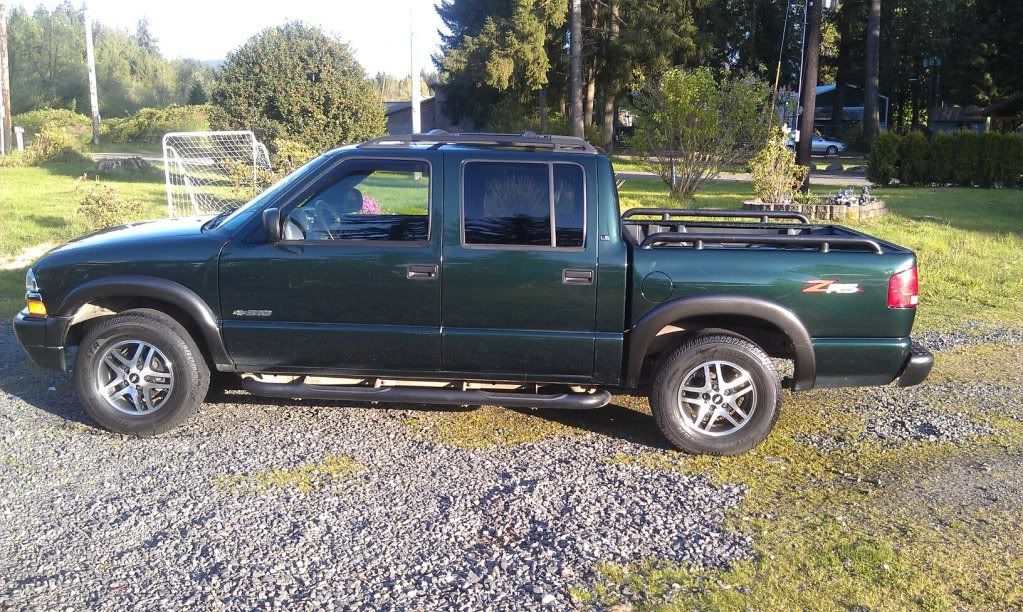 Only mods so far are the AHL mod, 6k HID's, Yellow High Beams, GM window visors. I am currently working a what lift to do with a body lift and think I might run 31's or 33's depending on the MML kit. Intake and exhaust, along with bed extender and grill.
See ya,
Silentmerx aka Eric