I figured I might just start this thread here, its been an interesting topic on the other car forum I am on and I thought maybe it could work here too. What did you do to your Crew cab today? Feel free to post pictures of any mods completed, new wheels, additions or just show off your ride after giving it a good bath. Seems to be a good way for members to share photos and ideas of what they have done or what they plan on doing. Anyhow, have at it!
Yesterday I changed my front brakes out. New lines, calipers, brackets, rotors, and plenty of fluid later I now have great looking, and great working, front brakes! I did my rears last year so now the fronts finally match.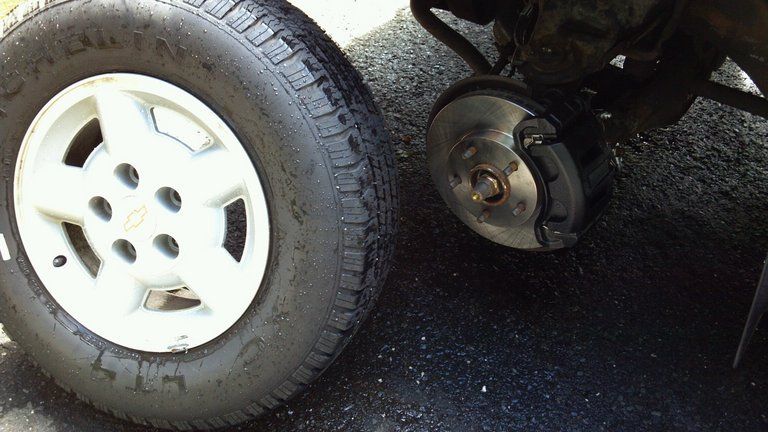 I also spent some time power washing the insides of my wheels to get all the axle gook out from when the front CV joints went. With that, I cleaned the fronts well and got them nice and shiny. My only issue is how can I get the brushed aluminum edges and centers clean again? I have seen pictures where people do this but I cant seem to find the magic touch. I guess I need some polish?