F9K9 wrote:

ApproachMedium wrote:Yes sir you are correct! It just happend to work out that the seller and I were going to be around the same place at the same time.

You did well! My memory is failing but, I think those were originally over $500 new with shipping.
Thank you.
I cant wait to get them on. It should keep my new rear door from getting banged up by shopping carts and idiots who dont know how to open their car doors LOL. It was suggested to me that I weld them to the frame maybe instead of bolting them on. What do you think? I am not too crazy about drilling thru a frame with 255k on it and possibly causing any frame integrity issues.
Anyhow, todays crew progress includes adding the temp sensor to the new headlight harness, done properly with a harness pin removal tool. No cuts splices or suitcase connectors! New right rear door from a donor Sonoma that was wrecked from the rear in Maine. Paint matched PERFECTLY. Fender was painted last week and final touches and trim were added. Old busted grille was re-installed with the crappy turn signals for now so I could be street legal to get it to the front end shop. Awaiting an alignment of the front end. My right side torson bar needs to be re-calibrated. The bolt looked like it was backed out way too far and the passenger side is sitting too low. Hopefully I get the good word on that tomorrow afternoon. For now here's the current progress pics!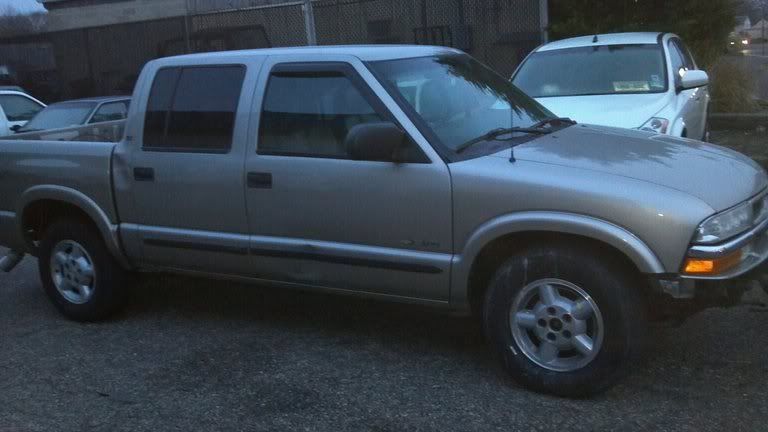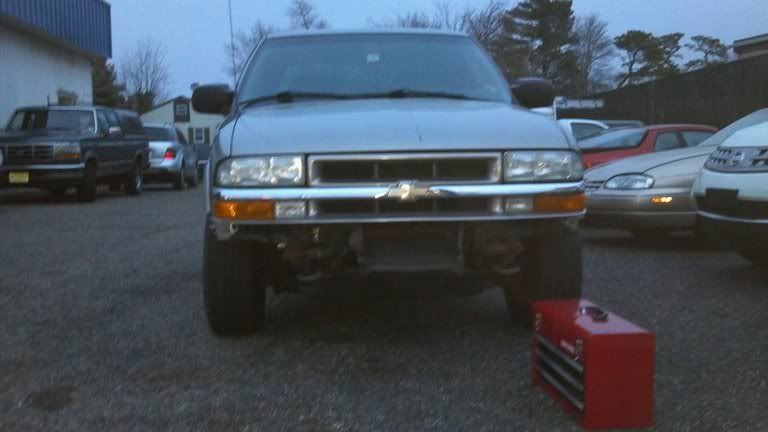 Most of the major work is done now. The rest will be little touches of things added here and there. As soon as I get it home I can put the all chrome bumper on and begin modding n the full driver info center on my overhead console with Homelink. The only major work left needed to be done body wise is the cab corner needs to be pulled out and repaired and the passenger door dent. At that time the whole passenger side will need to be blended together. Stay tuned, more to come.